Public Finance
This module—built on the assessment of policy provisions and document availability carried out through primary research—looks out for evidence that frameworks and platforms on key aspects of government finance exist for publication of detailed, disaggregated, and machine-readable data and that it is published in a timely form. It was co-developed with the Global Initiative for Fiscal Transparency (GIFT) to improve comparative understanding of public finance data, and the GDB's overall assessments of data for the public good.
Public finance data is a key component of transparency and accountability efforts, to improve domestic and international coordination of fiscal policy, to support public finance research, and to increase citizen engagement in public financial management. Specifically, data can be used to support gender budget analysis, green budget analysis, and evaluation of the impact of fiscal policy on minorities and marginalized groups.
Partners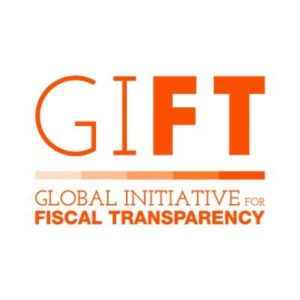 The methodology and data collection processes of this first pilot edition of the Global Data Barometer will be assessed and reviewed for the next edition.
Data analysis does not necessarily represent the views, positions or opinions of the individual partner organizations, and any errors or omissions are the sole responsibility of the Global Data Barometer project.
Learn more about the current methodology and write to us at feedback@globaldatabarometer.org if you have comments.