Governments use procurement to spend public funds on goods, services, and infrastructure. Trillions of dollars every year are spent through public procurement; during the COVID-19 pandemic, many governments have purchased vast quantities of protective equipment and other supplies from the private sector.

Data can be used to improve the efficiency and effectiveness of procurement, to deliver better value for money, to reduce corruption risks, and to improve sustainable procurement practices.
Partners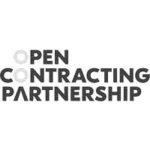 Get involved
Check back here for notice of when the module becomes available for public review, or subscribe for email updates.